speaker_info
About The Speaker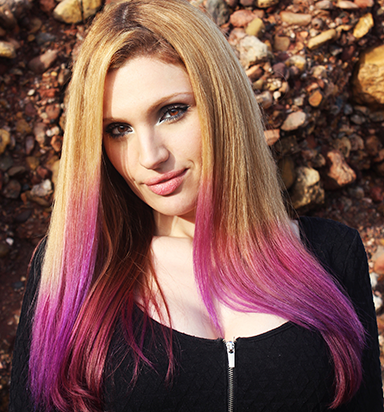 Patrícia Zoio
Biomedical engineer. PhD student in the AIM (Advanced Integrated microsystems) programme
Biomedical engineer. PhD student in the AIM (Advanced Integrated microsystems) programme
Patrícia Zoio lives in Sintra (Portugal) and has a degree in Biomedical Engineering with expertise in clinical engineering and medical devices from the Faculty of Sciences of the University of Lisbon. In the last years, she has been developing her PhD project in the Biomolecular Diagnostic Laboratory (ITQB-NOVA) and in INESC-MN. This project consists in developing an innovative device to grow and maintain human skin, without using animal products, by combing state-of-the-art technology in the field of microtechnology and tissue engineering. This
device could contribute to reduce animal exploitation in the field of medicine and cosmetics. Patrícia is a vegetarian since she was 15 years
old and, with this project, she has the opportunity of combing her interest in cutting edge technology with her passion for animal welfare.
Recently her work was recognized by PETA which gave her the opportunity to participate in a series of discussions organized by the European Commission about the future directions of non-animal approaches in science.